What we did
Creative strategy, creative concept, copywriting, art direction, design, creative direction, social media strategy.
Brief
TLDR;
Launch the new food delivery service in Barcelona.
KPIs;
Sign ups, followers, full tummies.
WHAT;
Digital campaign and organic social media
WHERE;
Instagram organic & paid.
SUPERPICNIC is a new way to order food. One shared kitchen is home to a variety of street food so you can order in one fell swoop everything from burgers to pizza, mexican, salads, milanesas, sushi, and a million other things. We were challenged with launching this new concept in Barcelona, and creating a long term social media strategy and content.
Strategy
We created the launch campaign under the strapline Mesa Para Todxs (Room at the table for everyone). With Superpicnic everyone can order exactly what they want without complications. Happy days.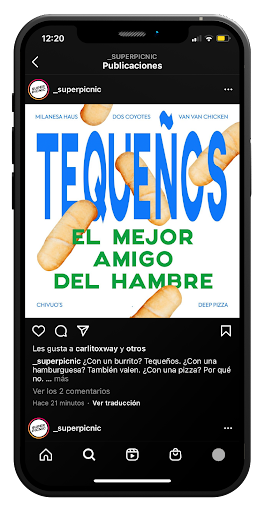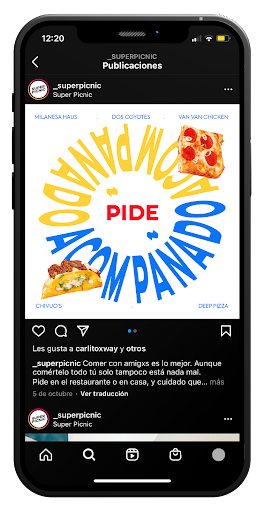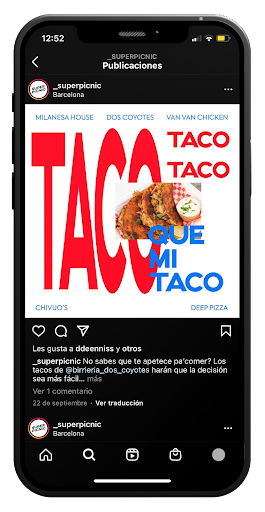 Execution
We then set about developing the world's most inclusive art direction and tone of voice, which we applied to content for social media. And not just willy nilly oh no. There's a full content strategy behind these weird n wonderful posts. Oh, and a delicious shoot too.
TEAM
CLIENT
Copywriter: Sergio Sancho
Art Direction: Marco Rollo
Diseño: Marco Rollo y Laia Blesa